Stage 4: Castelmonte - Masarolis
Home

Ways

Italian way

Fourth stage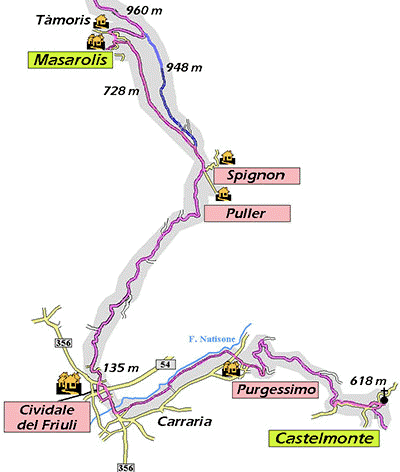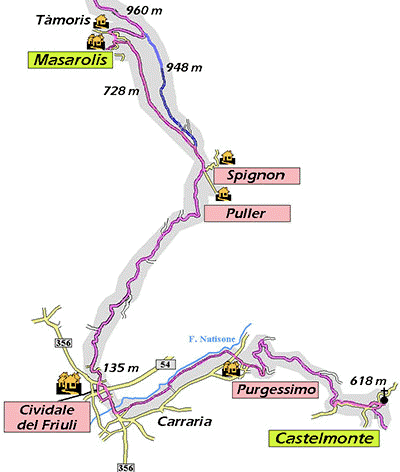 description
Castelmonte to Masarolis. Length: 26.5 km. From the Sanctuary of Castelmonte head downward along a beautiful panoramic road until you reach the village of Purgessimo.

After about 2 km you will arrive in the small town of Cividale, founded by the Ancient Romans in the 1st century BC under the name of Forum Julii.

We strongly recommend a visit to the main historical monuments of Cividale. To get back on the path of the Heavenly Way walk up the hill and along the beautiful panoramic road which crosses the small villages of Puller and Spignon. At the end of the road, at 661 metres above sea level, you will find the small village of Masarolis.