Stage 9: Dogna - Valbruna
Home

Ways

Italian way

Ninth stage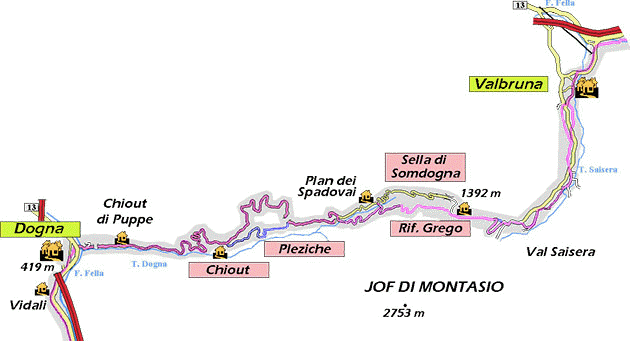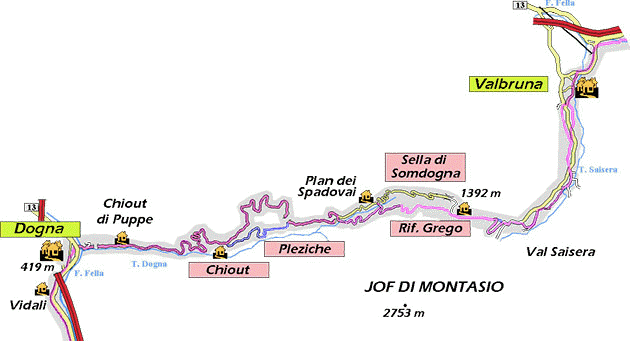 description
Dogna to Valbruna. This stage runs across the Val Dogna valley. The valley is 18 km long and rises up from 419 to 1392 metres above sea level. There you will find the Grego refuge, at the end of a curvy road built by Italian soldiers during WWI.

Going uphill, past the villages of Chiout di Puppe, Chiout Zuquin and Chiout, you will reach the holiday farm "Pian de Spadovai" and then the hut "Sella di Somdogna".

Ten minutes more and you will arrive at the Grego refuge. From Grego refuge walk on three kilometres downhill and you will be back in Val Saisera. There you will find the Montasio refuge.