Second stage: Aiello del Friuli - Cormons
Home

Ways

Italian way

Second stage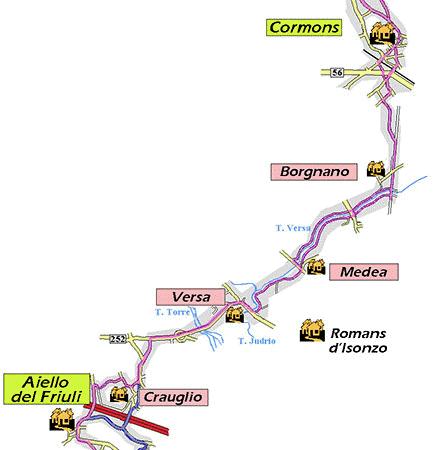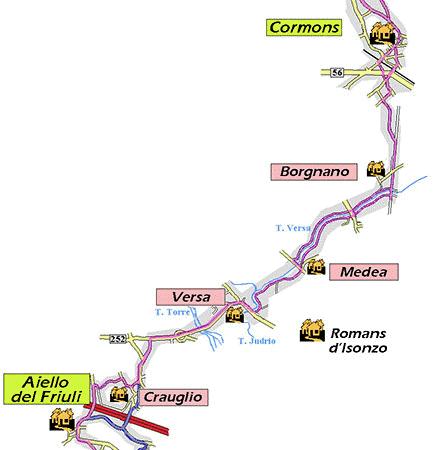 description
Stage 2: Aiello to Cormons. Length: 17 km. No major changes in altitude.

After the motorway flyover walk 1 km until you reach Crauglio. Cross the bridge over the Torre River, in the small village of Versa. Keep walking along the left river bank.

Walking along the bank you will pass by the villages of Medea and Borgnano. Then you will find a disused railroad leading to the town of Cormons. Follow it until you reach Cormons.