Cividale: the little church "Tempietto longobardo"
Home

Ways

Italian way

Fourth stage

Cividale

Photo 5
Castelmonte - Masarolis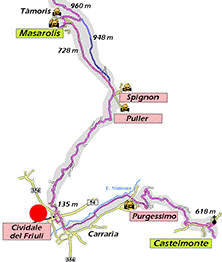 The Tempietto Longobardo is a little Lombard church known also as Sacello or Oratorio di S. Maria in Valle (Oratory of Holy Mary of the Valley). According to the Early-Christian custom this building stood next to the Basilica dedicated to St. John the Evangelist.

It is said that the oratory, dated 760 AD, was built on the initiative of Desiderius, a Lombard king who liked to be surrounded by talented artists.

Later on this building became the oratory of the women's Benedictine Monastry of Holy Mary (now closed, it will soon be used as a University building).

Municipal emblem
of Cividale
Castelmonte - Masarolis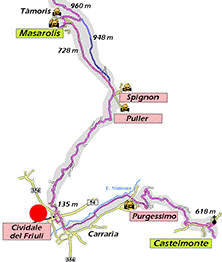 Municipal emblem
of Cividale