Monte Santo di Lussari: the cross
Home

Ways

Italian way

Tenth stage

Monte Lussari

Photo 8
Valbruna - Monte Lussari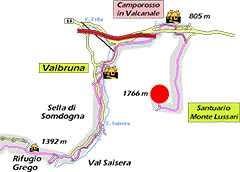 Towns crossed
From up here we can turn and take a look at Aquileia, the starting point of the pilgrimage.
What looks far might actually be closer than expected.

Now we can thank the Heavens and hug our brothers and sisters who walked with us on the Heavenly Way.

And...never forget we all belong to the same Heavenly Homeland.

If people change, so too will the world.

Municipal emblem
of Tarvisio
Valbruna - Monte Lussari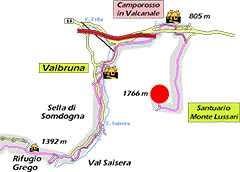 Towns crossed

Municipal emblem
of Tarvisio