Stage tappa: Rifugio ANA - Prato di Resia
Home

Ways

Italian way

Seventh stage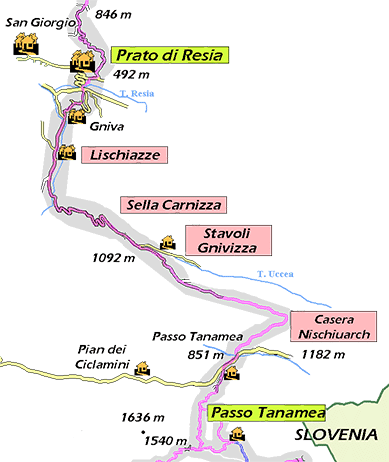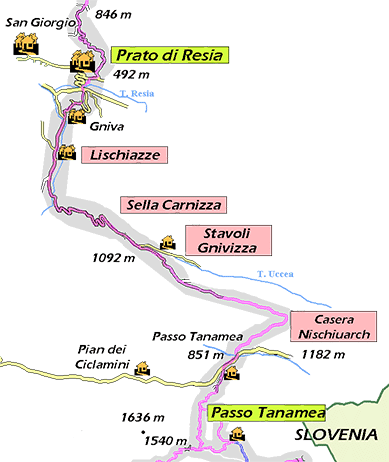 description
Alpine mountain refuge "Rifugio A.N.A." to Prato di Resia. Go down the mountain and head for Passo Tanamea. Then take trail No. 739 to the Casera Nischiuarc hut, at 1182 metres above sea level. This hut has been recently renovated and it is now also used as a wildlife observatory.

Then go down the mountain a little further and you will first reach the beautiful little church of Sant'Anna, then the "pianoro degli stavoli Gnivizza", which is a plateau with shelters typical of the area. From Gnivizza it is a short distance to Sella Carnizza.

The Heavenly Way then goes down along a road that brings you to the verdant valley "Val Resia", right after the villages of Lischiazze and Gniva. After 21.5 km you will reach Prato di Resia, at 492 metres above sea level.